Yesterday I shared several last-minute gift ideas for creative givers interested in doing a little crafting. Today we have several easy-to-give online workshops, classes, seminars and magazine subscriptions that your favorite "real life" memory-keeper would love to receive … and no worries about packages arriving on time or hefty shipping expenses!
Scrapbook-related workshops, classes and seminars that would make great gifts …
Masterful Scrapbook Design, a subsidiary of Get It Scrapped! by Debbie Hodge. Membership site, $10 a month subscription. Cancel at any time. The site promises… Each month experienced scrapbook page designers provide lessons, layouts, and live webinars that reveal their tried and true techniques for the focus topic. A new focus and group of seminar teachers each month. January 2011's focus is Journaling with teachers Lain Ehmann, Paula Gilarde, Karen Grunberg, and Dina Wakley. Recommended by LYM member lisataz (thanks Lisa!!).
Yesterday and Today Workshop by Ali Edwards, offered through Big Picture Classes. Cost: $99. Registrations closes January 5, 2011. Workshop starts December 30, 2010, and ends March 30, 2011. Workshop introduction states … The goal of Yesterday & Today is to help you meaningfully document and celebrate life by looking to the past before approaching the stories of today.
One Little Word Year-Long Workshop by Ali Edwards, offered through Big Picture Classes. Cost: $36. Registrations open all year (through December 1, 2011). Starts January 1, 2011, and ends December 31, 2011. Class information includes … Join Ali Edwards on a year-long adventure to nurture, cultivate and make your word visible in 2011.
Design Your Life Self-Paced Workshop by Cathy Zielske, offered through Big Picture Classes. Cost: $59. Instant download, work at your own pace. Described as … an intensive but practical study of graphic design as it applies to the hobby you love … (scrapbooking!).
Big Picture Classes Gift Certificates Good toward anything on the Big Picture Classes site, so your recipient can choose their own favorite class.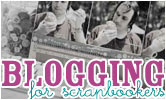 Blogging for Scrapbookers Self-Paced Workshop by Shimelle.com. Cost: $15. Originally offered as an interactive class, now available in self-paced, downloadable format.
Scrapbook-related magazine subscriptions that would make great gifts…
Creating Keepsakes $19.97/year, 8 issues. Product description: Creating Keepsakes magazine is the leading authority for all your scrap booking needs. Every issue is packed with scrapbook-page ideas, new products, creative lettering alphabets, preservation techniques, journaling tips, computer tricks, fabulous feature articles and much more.
Scrapbooks Etc. $19.97/year, 6 issues. Product description: Everything you need to know to make magnificent memory pages. You'll find hot new techniques along with scrapbooking basics and tools. Step-by-step instructions, snapshot savvy, and try-it techniques in every issue.
Scrapbooking & Beyond $19.97/year, 4 issues. Product description: Scrapbooking & Beyond is geared for both the "archival" and "creative" scrapbooker. Issues contains instruction on creating and displaying treasured keepsakes, including layouts, altered books, and photo and computer journaling. New products, tips, and human-interest stories.
Be sure to stop by the December Challenge Forum and share your response to today's story starter! Capture a bit of your everyday, real life in the process, plus every day you participate is another chance at winning our $50 gift certificate just in time for the New Year!